HeroesPortal.net presents Trade Guild Tourney 2017 (HoMM1).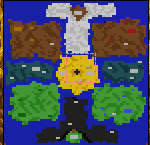 STARTING SAVEGAME
TOURNAMENT MAP
Tournament Master e-mail address (send your savegames here):
lovelass@abv.bg
Savegames are accepted until:
4th of September, 2017 (UTC+03:00)
Final results announced at:
11th of September, 2017 (UTC+03:00)TOURNAMENT RULES:
Every HeroesPortal user can participate.
The tournament does not allow bonuses from HeroesPortal market*.
The tournament does not count user leagues: all results are presented in one final table.
The victory criterion is
the least number of days to fulfill the victory conditions
.
First 3 places are rewarded.
Don't forget to specify your nickname, game version, tournament title and map title in your e-mail message to the Tournament Master!
Please make sure the specified nickname is the same as in your account on HeroesPortal.net!
Best of luck to everyone!
*HeroesPortal.net internal insignia
**HeroesPortal.net internal insignia
General HeroesPortal.net tournament rules
Offline tournament rules
________________________